How Catholics Should Behave on Social Media
EWTN News Nightly / EWTN Vatican Bureau , 2023-06-06
Most cannot live without it anymore. But life with social media is not necessarily easy. On May 28, the Dicastery for Communications – the Vatican's official communications department – presented a new document on life in the digital world. This "pastoral reflection" titled "Towards a Full Presence", uses the parable of the Good Samaritan as an analogy to help make social media more humane.
While the Vatican is not often associated with social media, the Holy Father has a large online following and reach. @Pontifex, the English-speaking Twitter account currently has 18.8 million followers. Across the other 8 languages that Pope Francis uses on Twitter, he has more than 50 million followers. Add to that Instagram, Facebook, and YouTube and the Vatican has an impressive influence in new media across the globe.
Though social media is an incredible tool that has allowed for instant communication and has connected people, the document highlights some pitfalls with new media.
First, there is the digital divide. We should be aware that not everyone has the same access to the digital world and, as a result, many are left out and left behind.
Second, the digital space is a commercial space. We pay with our attention span for using platforms that appear to be free, but in reality have been created to earn money.
Third, fake news is a growing concern. While everyone advocates for transparency, the lines between fact and fiction are increasingly blurred – this has only been exacerbated by the rapid development in AI technology.
Fourth, there is the echo-chamber phenomenon. Online, we primarily encounter people who share the same interests and ideas. This, in turn, creates a new form of tribalism and precludes authentic dialogue between people.
Fifth, the misperceived anonymity of the digital space triggers aggressive and violent behavior. This, in turn, has led to many people being hurt in the digital world, whether having suffered from cyber-bullying and exclusion.
Notwithstanding these pitfalls, the Vatican reminds us that we need to be wise stewards of our time and not lose ourselves in the digital abyss. Especially families should re-discover the family meal without digital devices. It also underscores that God can only be experienced in real life and real relationships.
This document is not, however, a condemnation of everything digital. On the contrary, it is nuanced and encourages responsible use of social media along the lines of the parable of the Good Samaritan: our digital encounters should be encounters of love, of help, of support.
In his homily on the Feast of Pentecost, Pope Francis reinforced this thought, when he reminded us that, "In our world today, there is so much discord, such great division. We are all 'connected,' yet find ourselves disconnected from one another." He urged us to open to the Holy Spirit to overcome divisions, especially within the Church. And that is something we can also take from the new social media guidelines: they encourage each and every one to be beacons of hope and messengers of Christ in the digital world. Also, the World Wide Web can and should be used for reaching people for Christ.
This is perhaps more important now than ever, especially for parents. This new document is a useful tool in helping parents navigate how their children use social media. It also gives great advice when it comes to the family and our exposure to digitalization. The new guidelines encourage us to do an examination of conscience on our digital behavior, thereby allowing us to deepen our daily, personal, interactions with our children, loved ones, friends, and with God.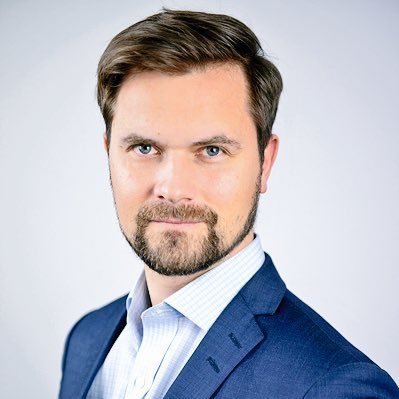 Andreas Thonhauser is EWTN Vatican Bureau Chief. He earned a Master of Business Administration from the WU Executive Academy in Vienna and a Master's degree in German Philology/Anglistics and Americanistics from the University of Vienna. Prior to joining EWTN, Thonhauser worked as the Director of External Affairs for a global human rights organization, and for several media outlets in Vienna, Austria.