The Vatican responds to the decision of the German Church to bless homosexual unions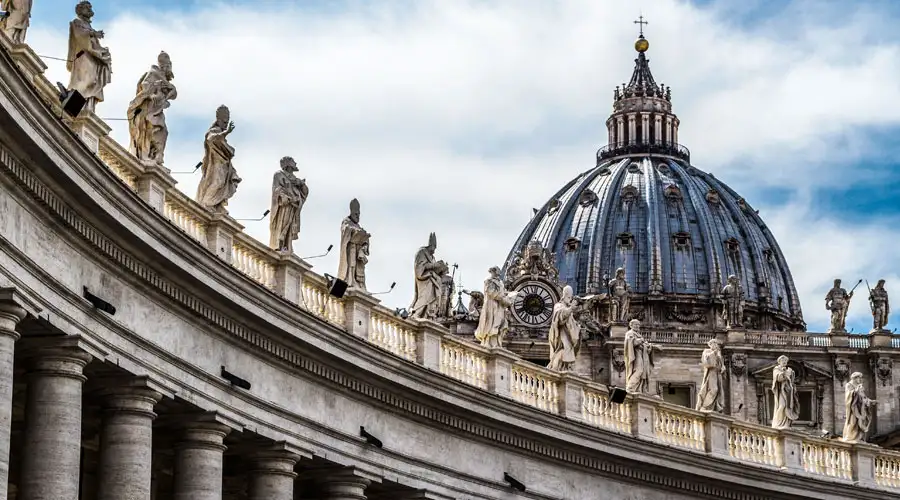 Photo: Shutterstock
ACI Prensa, 2023-03-16
Cardinal Pietro Parolin, the Vatican's Secretary of State, rejected the decision of the Catholic Church in Germany to bless homosexual couples. The Cardinal made this statement in Rome during the presentation of the book "L'Atlante di Francesco. Vaticano e politica internazionale" (The Atlas of Francis: Vatican and International Politics) by Father Antonio Spadaro, director of the Jesuit magazine La Civiltà Cattolica. According to Vatican News, Italian Prime Minister Georgia Meloni also participated in the March 14 presentation.
Cardinal Parolin told journalists at the Jesuit headquarters that the Holy See had already expressed itself clearly on the matter. The Vatican's Secretary of State also stressed that "dialogue within the Synodal Path of the universal Church will continue." He also clarified that a local Church "cannot decide this kind that involves the discipline of the universal Church."
On the other hand, he specified that a local Church "cannot make a decision of this type that implies the discipline of the universal Church." The controversial Synodal Path of the Catholic Church in Germany officially approved the blessing of homosexual unions on March 10. The approved text asks German bishops "to officialize in their dioceses the celebrations of the blessing of the couples who love each other but do not reach sacramental marriage." "This also applies to same-sex couples based on a revaluation of homosexuality as a normal variant of human sexuality," it adds.
The Vatican's mandate
This measure contradicts the provision of the Congregation - now the Dicastery - for the Doctrine of the Faith, which in March 2021 denied the possibility of blessing unions of same-sex persons in the Catholic Church. The German bishops indicated that this prohibition "is merciless and even discriminatory." Of the 58 participating bishops in the German Synod, 9 voted against the text approving the blessing of homosexual unions, while 11 abstained.
What is the German Synodal Path?
The Synodal Path is a controversial several-year process that began in December 2019 and involved bishops and laity from Germany to address issues such as the exercise of "power," sexual morality, the priesthood, and the role of women in the Church. On these issues, several of its members have publicly expressed positions contrary to Catholic doctrines, such as the ordination of women and changes in the Church's teaching on homosexual acts, which have led to accusations of heresy and fears of schism.