Vatican Launches "Ecological Conversion 2030" Project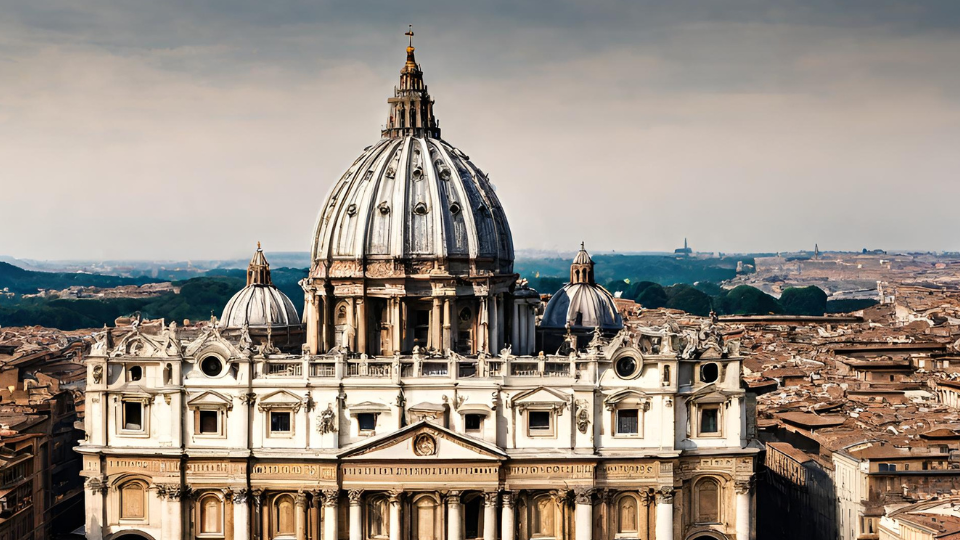 Image Generated By Canva AI
ACI Stampa - EWTN Vatican , 2023-11-17
In a significant move towards environmental sustainability, the Vatican has announced the launch of its "Ecological Conversion 2030" project, as communicated by the Governatorate of the Vatican City State.
Cardinal Vergez Alzaga, President of the Governatorate of the Vatican City State, emphasized the initiative's alignment with the teachings of Pope Francis, particularly those outlined in the Encyclical "Laudato Si" and the Apostolic Exhortation "Laudate Deum". The project underscores the Vatican's renewed commitment to promoting sustainable development and implementing ecological policies to protect the environment and introduce energy-saving strategies.
A key aspect of the Vatican's ambitious ecological strategy includes achieving carbon neutrality. The Governatorate has set forth a comprehensive plan to revolutionize its transportation policies. Central to this plan is the "Ecological Conversion 2030," which targets a significant reduction in the CO2 footprint of the Vatican's vehicle fleet.
To meet these objectives, the Vatican will gradually replace its state-owned vehicles with electric ones, aiming for a zero-impact fleet by 2030. Additionally, the expansion of the electric vehicle charging network within the state territory and in extraterritorial areas is planned, extending its accessibility to the state's employees. Moreover, the Vatican is committed to ensuring that its energy needs are met solely through renewable energy sources.
The initiative is being undertaken in partnership with the Volkswagen Group, which shares a similar vision of becoming a carbon-zero company by 2050. Volkswagen aims to reduce the carbon footprint of its vehicles by 30% by 2030, aligning with the Vatican's environmental objectives.
This article was originally published on ACI Stampa.