Vatican allows a peek at historic palazzo in heart of Rome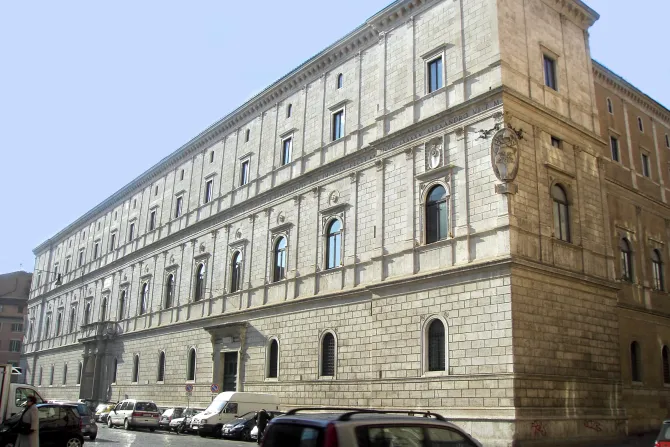 The Vatican announced in September 2023 the Palazzo della Cancelleria in Rome will be open to the public. | Credit: Lalupa/Wikipedia/Public Domain
Catholic News Agency , 2023-09-15
The Vatican this week invited journalists to a special tour of the Palace of the Chancellery, a centuries-old building that the Holy See refers to as "one of the most prestigious palaces in Rome."
The Administration of the Heritage of the Apostolic See (APSA) opened the building to journalists for a special tour, according to Vatican News, in part in order to offer what APSA president Bishop Nunzio Galantino described as "a less commercial look at the realities that belong to the Apostolic See."
The palace was built over a roughly 25-year period at the end of the 15th century and into the 16th. It was originally home to Cardinal Raffaele Riario, a prelate known for having invited Michaelangelo to Rome after being impressed by the latter's artistic abilities.
Claudia Conforti, a professor of history of architecture at the University of Tor Vergata, told Vatican News that the palazzo is home to "some centuries of the most vivid history of Roman art, painting, and architecture."

The home was built atop ancient ruins. Conforti told Vatican News that the basement houses "an artificial canal that served the thermal baths of Agrippa" as well as the tomb of Aulus Irtius, "one of the commanders of the Roman army in Gaul of Julius Caesar."
Engineer Mauro Tomassini, meanwhile, said the structure "is still being studied today" because it "is not fully known."
Describing the building as "an apparent fortress, with four corner towers," Tomassini said that it "has so many things to offer to those who visit it," though he claimed that "unfortunately probably the Romans themselves do not attend it and do not know it as they should."
At the opening, Galantino indicated the special presentation was motivated by Pope Francis' repeated calls for a more transparent Church.
"But transparency does not consist only in the publication of the budget," Galantino said. "It does not stop at the 'quantity' but also shows the quality of what is kept. This is a step forward."
The Vatican lists the building as housing the Supreme Tribunal of the Apostolic Signatura, which the Holy See says "ensures that justice in the Church is correctly administered."

Among its artistic and archeological collections is a 1544 mural by the artist Giorgio Vasari depicting "an episode from the life of Paul III" as well as a series of reliefs that the Vatican Museums say were "part of the decoration of a public monument which can be dated to the reign of Domitian" in the first century.

This article was originally published on CNA.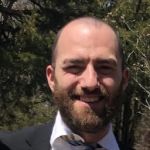 Daniel Payne is a senior editor at Catholic News Agency. He previously worked at the College Fix and Just the News. He lives in Virginia with his family.