"The Smiling Pope" - Pope John Paul I's Brief but Impactful Pontificate
EWTN Vatican , 2023-09-28
Albino Luciani, fondly known as "The Smiling Pope," holds a unique place in the history of the papacy, despite his remarkably brief pontificate of just 34 days. Born in 1912 to a humble family in Canale d'Agordo, a small village in northern Italy, Luciani felt the calling to priesthood at a young age.
At the age of 11, with the guidance of parish priest Fr. Filippo Carlo, Albino began his journey towards the priesthood by entering the Minor Seminary in Feltre. Despite not meeting the canonical age for ordination, he received a dispensation in 1935 to become a priest.
His remarkable journey continued as he was appointed vice rector for the Gregorian Seminary in Belluno at the age of 25 while also teaching theology at a high school. In 1942, he ventured to Rome to pursue a licentiate and later a doctorate in theology at the Pontifical Gregorian University.
Upon his return to Belluno in 1947, he was appointed secretary of the diocesan synod, entrusted with organizing its proceedings. This period laid the foundation for his commitment to humility and service, which he later embraced as his episcopal motto.
In December 1958, shortly after the election of Pope Saint John XXIII, Albino Luciani was appointed bishop of Vittorio Veneto. He chose the motto "Humilitas" (humility) for his coat of arms, accompanied by three stars symbolizing faith, hope, and charity.
As the postulator of Pope John Paul I, H.E.R. Card. Beniamino Stella, notes, Pope John Paul I was characterized by his spiritual authenticity. He placed himself before God and addressed people's difficulties and life's dramas with a simple, compassionate, and humble approach. His rich spirituality shone through in his commitment to "humility."
During his tenure as a bishop, Luciani actively participated in all four sessions of the Second Vatican Council, advocating for episcopal collegiality. His contributions aligned with the Council's focus on peace, Christian unity, missionary renewal, dialogue with the world, and interreligious dialogue.
In 1969, Luciani's life took a new direction as he was appointed to the patriarchal see of Venice by Pope St. Paul VI. Four years later, Paul elevated him to the rank of cardinal.
Dr. Stefania Falasca, Vice-postulator for the cause of beatification of Pope John Paul I, emphasizes that the richness of John Paul I lay in his compassionate and sympathetic worldview. He lived close to the Gospel's source, embodying its teachings by responding to the world's thirst for charity.
On August 25, 1978, Cardinal Luciani left Venice for Rome to participate in the conclave following Pope Paul's death. In a swift conclave lasting just 26 hours, Cardinal Luciani was elected as the new Pope on August 26, 1978, making history by adopting the double name: John Paul I.
Despite his tragically short pontificate, Pope John Paul I made a profound impact. He pledged to guide the Church along the paths outlined by the Second Vatican Council, focusing on ecclesial poverty, dialogue with the contemporary world, and the relentless pursuit and promotion of peace.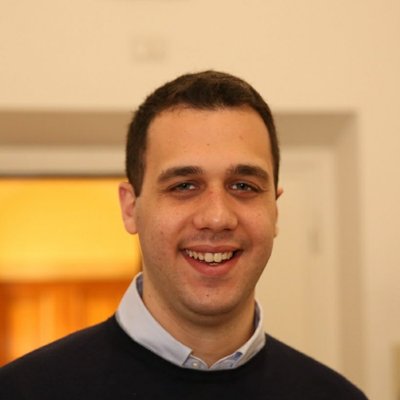 Gianluca Teseo is the Senior Producer of the EWTN Vatican TV Department and a contributor and editor on behalf of the Italian Catholic News Agency ACI Stampa.