The Sacramentality of the World 
EWTN Vatican, 2023-11-20
The plurality of American teenagers claims to be searching for God and meaning. According to the most recent Pew Research Poll, 63% of American teens are Christian, with 24% identifying as Catholic. Unfortunately, many surveys and studies in recent years have stated that young people frequently cite intellectual reasons when asked what has prompted them to leave the Church or lose confidence in it.
Chief among these is the conviction that religion is opposed to science or cannot stand up to rational scrutiny. These concerns are crucial stumbling blocks to the acceptance of the faith among young people.
French philosopher and theologian Jean-Luc Marion, a member of the prestigious Académie Française, has claimed that these fears are misguided, and he echoed St. Augustine's thesis regarding faith and reason, religion and science: "If you can comprehend it, then it is not God."
Marion explains, "The difficulty is that we do not understand what it means to understand or to know. God is absolutely unknowable; that's what Saint Augustine meant when he said that if we think we can know God like a worldly thing, we are mistaken."
Saint Augustine is not alone in this thought; Marion continues, "Descartes also expressed a similar idea, and I believe that all serious philosophers have said the same. The problem is that we can know without understanding, and there is no paradox in that. The best example is intersubjective knowledge, knowing someone else in a sense. Not only is it not understanding them, but it is realizing that if we did understand them, we would not have a fundamental interest in them. If I can understand the other person, they become an object. Why do people love animals? Because they can understand them. But if one loves someone specifically, they know them without necessarily understanding them, and that's why they can continue to love them. Well, it's the same for God."
In Rome, on November 8, at the Pontifical University of St. Thomas Aquinas, a public lecture was held by Ratzinger Prize winner Professor Jean-Luc Marion. The lecture was entitled "Going Around Metaphysics" and was organized by the St. John Paul II Institute of Culture. Professor Marion addressed how we can access the sacramentality of the world and help students and youth be drawn into the Christian story.
Marion explained how the dynamic within Christianity varies from that of the world. He said, "The question of Christianity is that we do not seek. In the Church, we do not seek Christianity. One becomes a Christian when one feels that they are sought by Christ. The problem is that we do not have to go shopping in the spirituality market, which is the current trend."
Christianity is reduced to an option among options. Marion continued, "There is a market, and Christianity is one of the products. Well, the Christian experience is not about buying spirituality as one buys behavior or a car. It is the experience that through the Church, directly or indirectly outside the Church, one is called and wanted by Christ."
There is a striking difference in the Christian experience. Christianity, Marion stated, is "very different from the spirituality market. The spirituality market is always a question of personal comfort. People want personal development, so why not, even if they believe they have no soul? Why not buy religious culture and a religious orientation, as there are sexual orientations? That's not the question at all. The question is whether Christ has called me. That's it."
Our current era places a premium on individualism and goes against the Gospel message of: "Not my will but Thy will be done." Professor Marion sees the world as having always been this way and that one should have more hope.
Why do we think ourselves so different? "The world," Marion says, "has always been individual. There are laws of the world, of organized selfishness, of individualism—everyone for themselves."
What can give us hope? In contrast, he said, "We are invited to the banquet by the great King, but we have a business to attend to, we have our trade to conduct, and so on. Therefore, I don't believe that our century is absolutely unprecedented. The most powerful follow the same rules; that is to say, God is not important to them. That's why when God comes into the world, He is poorly received."
The Christian, when sought by God, is simply asked to receive him well.
(Adapted by Jacob Stein)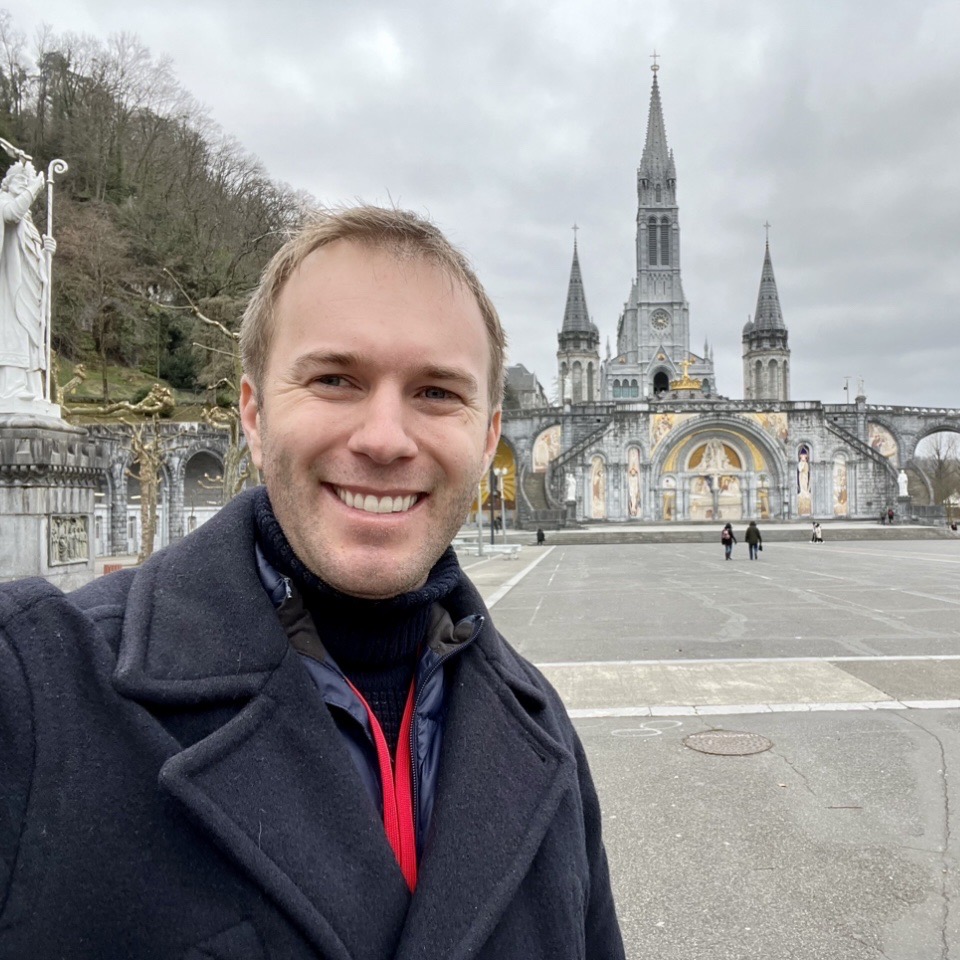 Benjamin Crockett is a journalist for the EWTN Vatican Bureau.