Peace, Life, and the Care for Creation – Pope Francis Continues Laudato Si'
EWTN News Nightly, 2023-08-23
Pope Francis recently announced that he will be writing a second installment of his encyclical Laudato Si', published in 2015.
The title Laudato Si' (Praise be to you) comes from the beginning of St. Francis of Assisi's famous Canticle of Creatures in which he praises the beauty of nature and the goodness of God. This praise of creation has become a defining theme for the current pontificate. The Holy Father has repeatedly emphasized the themes of protecting creation and caring for our environmen. He is reminding us that we are stewards of creation. At the recent World Youth Day in Lisbon this was a key topic. The Laudato Si' movement, a group of young people called into existence by the Pope, worked to ensure that the mega event was also as ecologically sustainable as possible.
On August 21, the Holy Father made the off-the-cuff announcement regarding a second letter on the Laudato Si' theme during his meeting with a delegation of lawyers from member countries of the Council of Europe. The Council of Europe is not to be mistaken with the European Union, It is much larger, with 46 member states, representing more than 700 million people in Europe, including Turkey. The United States and the Holy See are observer states; Russia has just left last year. The Council of Europe also operates the European Court of Human Rights, and so, this meeting focused on the protection of human rights.
Following the meeting there was a short confirmation from the Holy See Press Office that the Holy Father is working on the encyclical. The Archbishop of Melbourne, Peter Comensoli, said on Twitter – now X – that the Holy Father mentioned it to him and a group of young people during a private audience.
Pope Francis has usually always combined the care for creation with the care for the most vulnerable, which is underscored by the most important of all human rights: the protection of life. This protection of human life was the cornerstone of the encyclical letter Laudato Si', and will likely be reinforced in the second installment. When speaking about the protection of life, there are typically three topics combined in Pope Francis' statements: stopping the wars - especially the one on European soil in Ukraine - protecting life, that of the unborn as well as of the elderly, and the care for creation. It will be interesting to see how these themes are developed when this new encyclical is published.
(Edited by Matthew Santucci)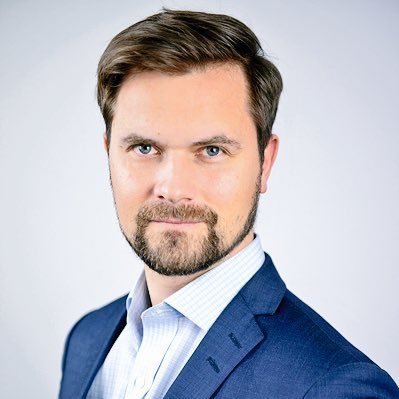 Andreas Thonhauser is EWTN Vatican Bureau Chief. He earned a Master of Business Administration from the WU Executive Academy in Vienna and a Master's degree in German Philology/Anglistics and Americanistics from the University of Vienna. Prior to joining EWTN, Thonhauser worked as the Director of External Affairs for a global human rights organization, and for several media outlets in Vienna, Austria.