Pope Francis Highlights Pilgrimage as an Expression of Trust in God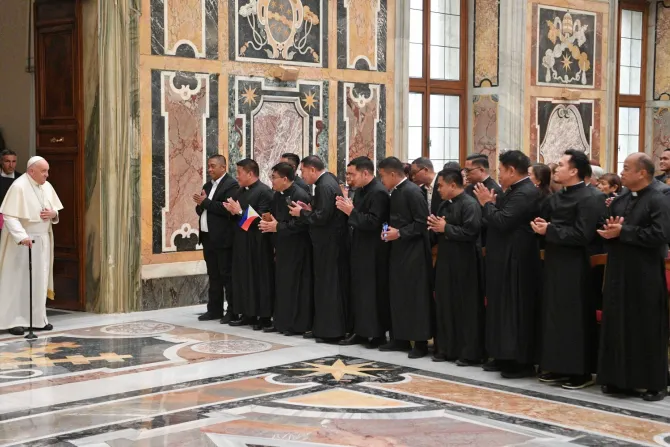 Pope Francis receives pilgrims from the Philippines at the Vatican | Credit: Vatican Media
ACI Prensa /EWTN Vatican, 2023-11-18
In an address to the faithful from the Archdiocese of Ozamiz (Philippines), Pope Francis emphasized that "the pilgrimage to the shrines is a clear expression of trust in God.". The meeting, which took place on the morning of Friday, November 17 at the Vatican, was part of the Marian pilgrimage undertaken by the Filipino community across Europe.
Pilgrimage: A Journey of Faith and Trust
During the audience, the Pope engaged with Archbishop Martin Jumoad and the group of Filipino faithful and religious, who are celebrating the 50th anniversary of their Archdiocese. Pope Francis reflected on the nature of a pilgrim, noting that each carries in their heart their faith, personal history, joys, sorrows, hopes, and prayers.
Finding God's Tender Love in Shrines
Pope Francis further stated that shrines are places where the "tender love of the Father who shows mercy to all" is profoundly encountered. He highlighted the significant role of the Virgin Mary in this spiritual journey, as she teaches us to welcome God into our lives. The Pope emphasized Mary's maternal instinct to present our needs before Jesus, noting her humility and generosity in always pointing towards the Lord rather than herself.
Mary as the First Missionary Disciple
The Pope described the Virgin Mary as the "first missionary disciple," illustrating her example of listening to Jesus' word, meditating on it in her heart, and then sharing it with others. He expressed his hope that the pilgrimage would inspire the Filipino faithful to emulate Mary as missionary disciples, transformed and renewed in their zeal to testify to the Lord's presence, compassion, and love.
This article was originally published on ACI Prensa.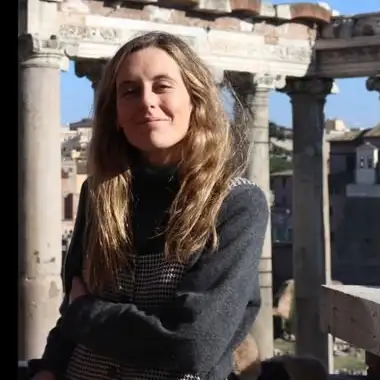 Almudena Martínez-Bordiú is a Spanish journalist and correspondent for ACI Prensa in Rome and the Vatican, with three years of experience in religious information. She has a double degree in Journalism and Advertising from San Pablo CEU University in Madrid. She has a passion for investigative journalism and for telling stories in a close way.