Pope Francis has emotional meeting with African migrant who lost his wife and daughter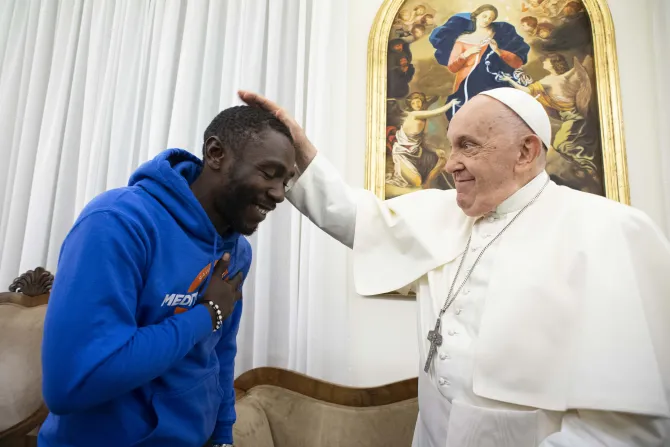 Pope Francis meets with 30-year-old Mbengue Nyimbilo Crepin, who shared his story during a meeting at the pope's Vatican City residence Casa Santa Marta on Nov. 17, 2023. | Credit: Vatican Media
CNA (Catholic News Agency), 2023-11-18
Pope Francis had an emotional meeting on Friday with an African migrant whose wife and 6-year-old daughter died while crossing a desert in Tunisia.
With tears in his eyes, 30-year-old Mbengue Nyimbilo Crepin shared his story during a meeting at the pope's Vatican City residence Casa Santa Marta on Nov. 17.
Crepin, who has come to be known in Italian media by his nickname, "Pato," is originally from Cameroon but decided to leave his home country after his older sister was killed amid the violence of Cameroon's Anglophone crisis.
While staying at a migrant camp in Libya in 2016, he met his wife, Matyla, who was from the Ivory Coast. The two of them attempted to cross the Mediterranean Sea to reach Europe five times, including while Matyla was pregnant, each time ending up in Libyan detention centers after their attempts failed.
In July 2023, the couple decided to flee to Tunisia with the hope that their daughter, Marie, would have access to education there, but upon their arrival, they were beaten by Tunisian police who left them in a remote desert without water.
"We walked for at least one hour before I lost consciousness, my wife and my daughter started to cry. I asked them to leave and leave me because if they stay they will die with me so the best it was to catch up with the others and enter Libya," Crepin told the organization Refugees in Libya.
During the night, Sudanese strangers happened upon Crepin lying in the desert, gave him water, and brought him back to Libya. But upon his return, he learned that his wife and daughter had not made it but had died in the desert.
Pope Francis told Crepin that he had prayed a lot for his wife and daughter after hearing their tragic story and offered his blessing.
Cardinal Michael Czerny, prefect of the Dicastery for Service of Integral Human Development; Father Mattia Ferrari, a chaplain for Mediterranea Saving Humans; and representatives from other organizations that had helped facilitate Crepin's arrival in Italy this year were also present at the meeting.
According to a Vatican communique, Pope Francis "thanked those present for their efforts and recalled the privilege of being born in places where one can study and work."
"This privilege is a debt," the pope said. "What you do is not something extra, it is a duty."
This story was originally posted on CNA.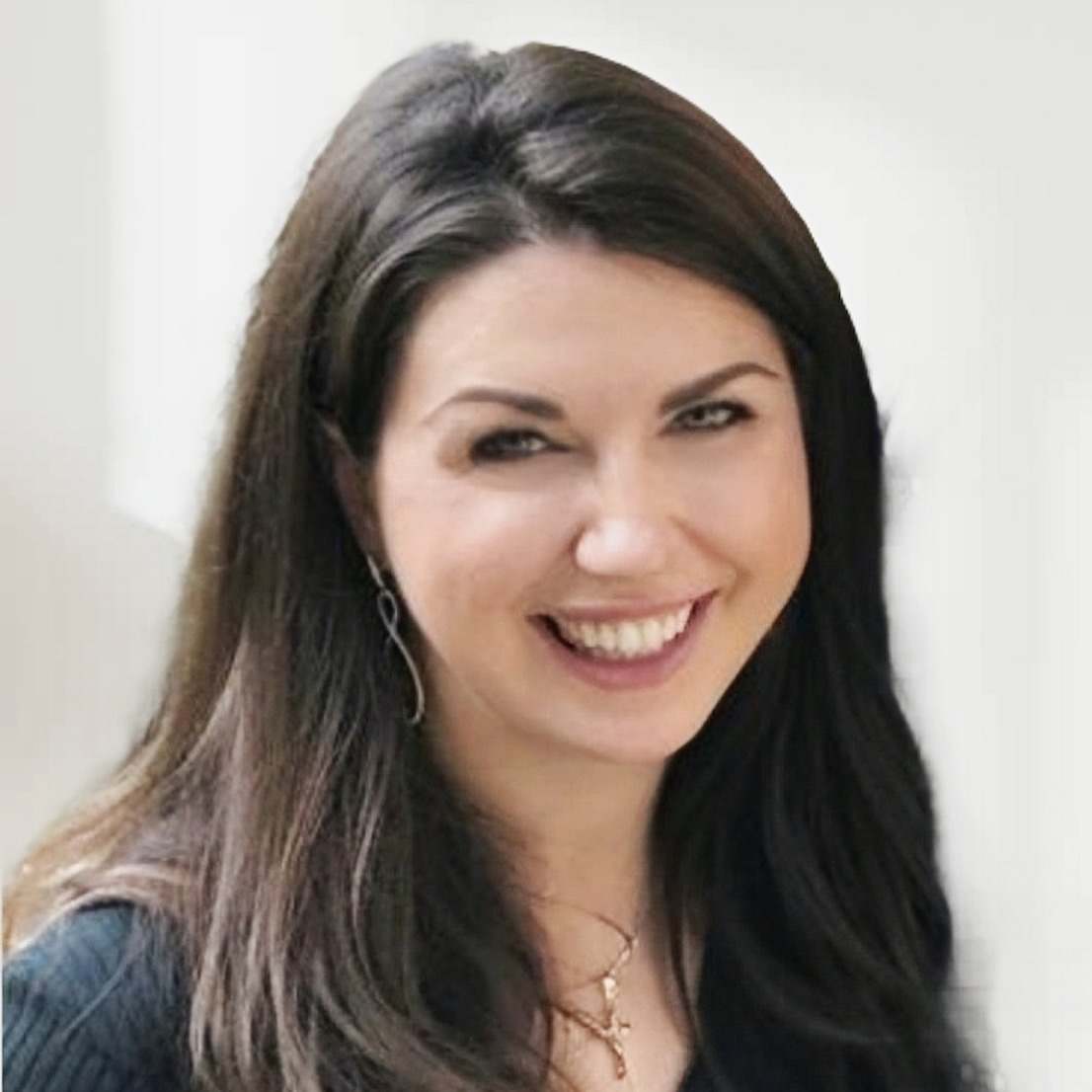 Courtney Mares is a Rome Correspondent for Catholic News Agency. A graduate of Harvard University, she has reported from news bureaus on three continents and was awarded the Gardner Fellowship for her work with North Korean refugees.