A New Dynamic in the Pope's Mission for Peace in Ukraine
EWTN News Nightly / EWTN Vatican Bureau , 2023-05-24
Pope Francis appointed Cardinal Matteo Zuppi, the Archbishop of Bologna and the president of the Italian Bishops' Conference (CEI) to head his peace initiative regarding the war in Ukraine.
Recently, the Holy Father received Ukrainian president Volodymyr Zelenksy where they spoke about the situation in the country. During his flight back from the apostolic trip to Hungary, he said that he was working behind the scenes to bring peace to Ukraine. Pope Francis also indicated that he met with individuals, while in Hungary, who might be helpful in these de-escalation efforts.
Pope Francis has repeatedly mentioned his desire to travel to both Kyiv and Moscow, which thus far has not been possible. Instead, Cardinals Krajewsky and Czerny have been sent to Ukraine to bring the blessing of the Pope, as well as humanitarian aid to refugees and victims of the war. While Cardinal Czerny heads the Vatican's Dicastery for Promoting Integral Human Development, Cardinal Krajewsky is the Holy Father's almoner – both are important positions in this pontificate.
The Holy Father's decision to appoint Cardinal Zuppi as his "special envoy" for the peace process in Ukraine not only reflects the importance he is giving to his quest to help bring peace to the war-torn European country. It also introduces a new and special dynamic. Aside from his position as President of the CEI, Cardinal Zuppi has a long and very close relationship with the Community of Sant'Egidio. Though not so well known abroad, in Italy, Sant'Egidio is well regarded for its love and service to the poor and homeless. It is also noted for its many diplomatic initiatives.
Sant'Egidio has been working tirelessly on the ground in Ukraine, providing relief services to families and refugees. One aspect that is especially important is their close relationship with the Ukrainian Greek Catholic Church, which is in union with Rome and faithful to the pope. It plays a special role amongst the Orthodox Churches in Ukraine and this could perhaps have a decisive influence on opening channels of dialogue and achieving one of the most crucial objectives on the path to peace: a first truce between Moscow and Kyiv.
Edited by Matthew Santucci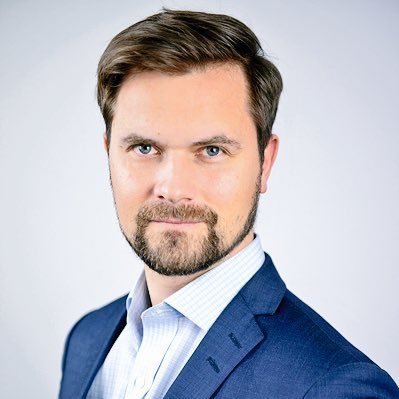 Andreas Thonhauser is EWTN Vatican Bureau Chief. He earned a Master of Business Administration from the WU Executive Academy in Vienna and a Master's degree in German Philology/Anglistics and Americanistics from the University of Vienna. Prior to joining EWTN, Thonhauser worked as the Director of External Affairs for a global human rights organization, and for several media outlets in Vienna, Austria.