Pope Francis and His Saints
EWTN Vatican Bureau, 2023-11-20
Since Pope Francis' election ten years ago, he has canonized saints almost every year: men and women, old and young, people from different eras and social backgrounds. Most of them, however, have one thing in common: they all stood up for the poor, for those on the margins of society. This is fitting for a pontiff who sees himself as a "Pope for the periphery.
On May 12, 2013, Pope Francis carried out his first canonizations. In addition to two Latin American religious sisters, Laura Montoya and María Guadalupe García Zavala, the Holy Father also canonized Antonio Primaldo and his 800 companions who were martyred in the Ottoman invasion of the Italian city of Otranto in 1480.
Since then, about 100 other saints have been canonized.
In 2014, Francis canonized two of his predecessors. One was John XXIII, who was elected pope in 1958. During his four-and-a-half-year pontificate, he convened the Second Vatican Council. In the presence of Pope Emeritus Benedict XVI, Pope Francis also canonized John Paul II, who led the Church into the new millennium.
During his visit to the U.S. in 2015, Pope Francis canonized Junípero Serra Ferrer in Washington, D.C. The Spanish Franciscan priest came to what is now California in 1749, founding missions and spreading the Gospel in America.
Regarding the Saints, Cardinal Marcello Semeraro, Prefect of the Dicastery for the Causes of Saints, told EWTN Vatican, "Saint Thomas said that a person who believes embodies Jesus because that person who believes does what He says. And actions speak louder than words. A true witness is the one who speaks with his actions, without great announcements."
One woman whose deeds speak for themselves is Mother Teresa. The nun dedicated her life to the poorest of the poor in the slums of Calcutta. The order she founded of the "Missionaries of Charity," continues Mother Teresa's work.
As archbishop of San Salvador, Oscar Romero demanded social justice and opposed the military dictatorship of the time. Romero was shot by a death squad in 1980 while preaching in Church. Pope Francis canonized him in 2018.
One year later, the Holy Father canonized John Henry Newman. Newman was a member of the Church of England (Anglicans). He converted to the Catholic Church despite much hostility. He died in 1890 and continues to influence generations of theologians today.
Charles de Foucauld also has had a great impact up to the present day. The Frenchman led a dissolute life before he underwent a profound conversion and moved to the African desert to become a hermit. He was shot dead in the Sahara on December 1, 1916, by Bedouin marauders. Charles de Foucauld, who never founded a monastery himself, served as an inspiration to other founders of religious orders. He was canonized by Pope Francis in 2022.
Pope Francis may soon also canonize a teenager. Carlo Acutis died of leukemia at the age of 15. A devout Catholic born in 1991, he was using the Internet at a young age in the early 2000s. At the age of eleven, he created a website with an online directory of Eucharistic miracles.
Whether man or woman, young or old, fearless martyr or silent servant of the Lord, Pope Francis reminds the Church that every person has the same vocation: the vocation to holiness.
(Adapted by Jacob Stein)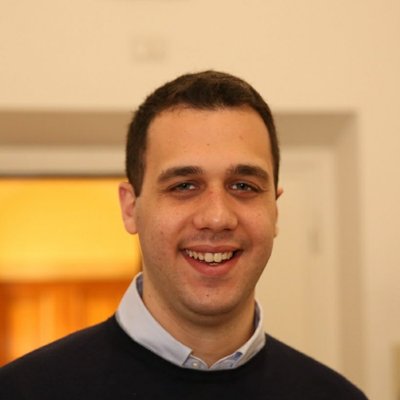 Gianluca Teseo is the Senior Producer of the EWTN Vatican TV Department and a contributor and editor on behalf of the Italian Catholic News Agency ACI Stampa.