Peace in Ukraine – The Vatican Efforts Intensify
EWTN News Nightly - EWTN Vatican Bureau, 2023-09-20
The Vatican diplomatic protocol has been forged over decades. This was on display Monday, September 18, when the new Russian Ambassador to the Holy See, Ivan Soltanovsky, presented his credential letters to Pope Francis, in what is the traditional start of an ambassador's term.
The 68-year-old career diplomat previously served as vice-ambassador to NATO in Brussels, from 2017 to 2019, and as the Permanent Representative of the Russian Federation to the Council of Europe from 2019 until March 2022.
Observers gave more attention than usual to this appointment, not least because Soltanovsky's predecessor, Aleksandr Avdeyev, was one of the first ambassadors to be famously visited by Pope Francis, following Russia's invasion of Ukraine, in February 2022. This was a remarkable event as it was a departure from standard diplomatic protocol. Typically, foreign envoys are called by the Secretary of State to meet with the Holy Father. In this meeting with the former Russian ambassador, the Pope expressed his concern over the war and pleaded for peace.
Back to Russia
A few days before the important presentation of credentials, the Associated Press reported that Soltanovsky's superior, Russia's Foreign Minister, Sergey Lavrov, expressed an openness to the Vatican's continuing efforts for peace in Ukraine. "The Vatican is continuing its efforts. The papal envoy will come back (to Russia) soon," said Lavrov.
Pope Francis appointed Cardinal Matteo Zuppi as his special 'peace envoy' for Ukraine earlier this year. Cardinal Zuppi is the Archbishop of Bologna and the current head of the Italian Bishops' Conference (CEI). He is also very close with the Italian community of Sant'Egidio, which is famous for their far-reaching political connections and humanitarian work. Sant'Egidio has utilized its diplomatic clout in the past to broker peace in war-torn regions.
Meetings in China
Recently, Zuppi went to China to address the ongoing conflict in Ukraine. Many believed that China would probably not even agree to a meeting with a high-ranking Church representative. Despite the secret Sino-Vatican Accord on bishop appointments, which was signed in 2018, there have been no official diplomatic relations between the People's Republic of China and the Holy See since 1949.
In Beijing, Zuppi met with the Chinese Special Representative for Eurasian Affairs, Mr. Li Hui. According to a Vatican press statement, "the conversation, which took place in an open and cordial atmosphere, was centred on the war in Ukraine and its dramatic consequences, emphasizing the need to unite efforts to foster dialogue and find paths leading to peace." China is a critical player in this conflict due to its geopolitical position and strengthening relationship with Russia.
Diplomatic Doors
Prior to his visit to Beijing, Cardinal Zuppi visited Kiev, Moscow, and Washington D.C. These visits testify to the long-held Holy See strategy to speak to everyone and to keep diplomatic doors open. By speaking to both sides – Russia and Ukraine – as well as to strategically interested powers, such as China, the United States, and the European Union, he hopes to be helpful in finding peace. However, one thing seems certain: it might not happen quickly.
(Edited by Matthew Santucci)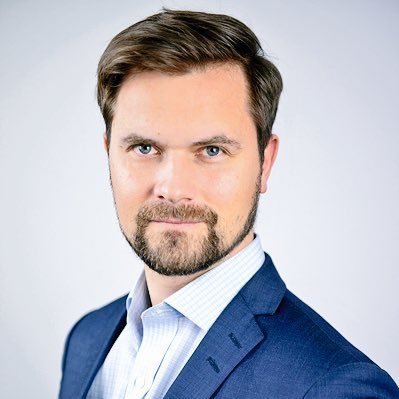 Andreas Thonhauser is EWTN Vatican Bureau Chief. He earned a Master of Business Administration from the WU Executive Academy in Vienna and a Master's degree in German Philology/Anglistics and Americanistics from the University of Vienna. Prior to joining EWTN, Thonhauser worked as the Director of External Affairs for a global human rights organization, and for several media outlets in Vienna, Austria.