Obtaining Pope Francis' Blessing for Marriage: A Guide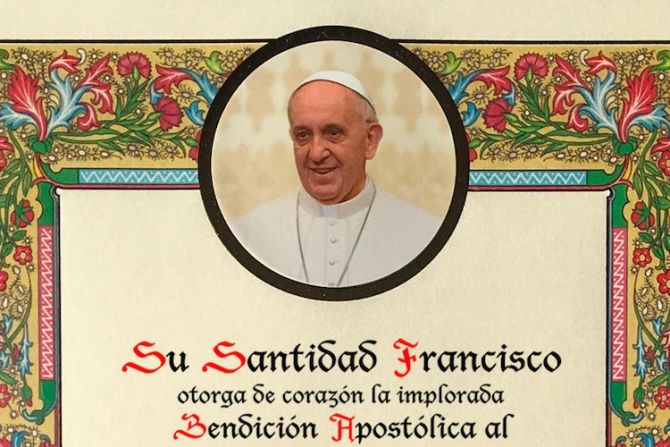 Scroll of a papal blessing. | Credit: Apostolic Limosnery
ACI Prensa / EWTN Vatican, 2023-11-15
For many couples, marriage is a pivotal moment, often accompanied by the desire to receive a papal blessing. This special benediction, a gesture signifying the Pope's goodwill, is available not only for marriages but also for other sacraments such as Baptism, First Communion, Confirmation, and Priestly Ordination.
The Process Through the Apostolic Almonry
The procedure to obtain the Pope's blessing involves a request to the Apostolic Almonry, the Vatican office responsible for exercising charity on behalf of the Pope. These blessings are issued on beautifully designed parchments, crafted by cloistered nuns. Requests can be made through the Almonry's website, which outlines the necessary steps.
Timelines and Contributions
Applicants are advised to request the blessing at least 15 days in advance. A fee, designated for charitable actions to aid the needy, accompanies the request. This fee not only supports the Almonry's benevolent activities but also covers the creation of the parchment.
The Role of the Apostolic Almonry
Currently headed by Archbishop Konrad Krajewski, the Papal Almoner, this Vatican office is deeply involved in charitable works. The Almoner, holding archiepiscopal dignity and being a part of the Papal Household, participates in liturgical celebrations and official audiences of the Holy Father.
Historical Context and Validation
The tradition of issuing papal blessings on parchment dates back to Pope Leo XIII, who delegated the Almoner to grant the Apostolic Blessing through these documents. To ensure authenticity, these parchments must bear the signature of the Almoner and an embossed seal.
Guarding Against Fraud
In 2015, Vatican police seized around 3,500 counterfeit documents, which were to be sold for a total of 70,000 euros. This incident prompted the Holy See to clarify that authentic apostolic blessing parchments are issued exclusively by the Apostolic Almonry.
Published originally on November 14, 2022
This article was originally published on ACI Prensa.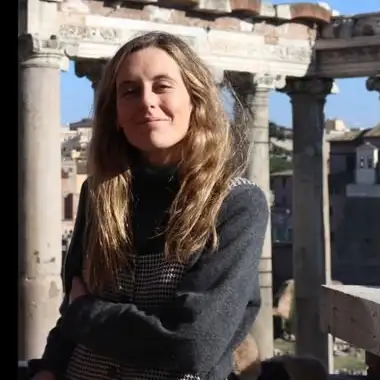 Almudena Martínez-Bordiú is a Spanish journalist and correspondent for ACI Prensa in Rome and the Vatican, with three years of experience in religious information. She has a double degree in Journalism and Advertising from San Pablo CEU University in Madrid. She has a passion for investigative journalism and for telling stories in a close way.