The Life of Blessed Carlo Acutis, As Told by His Mother
EWTN Vatican Bureau, 2023-11-13
Seventeen years ago, fifteen-year-old Blessed Carlo Acutis died of Leukemia. Born in 1991, the same year as the launch of the World Wide Web, Carlo Acutis has been hailed by Pope Francis as an example of love and holiness in our complex digital age. From a young age, Carlo Acutis's enthusiasm for Jesus was contagious. His witness brought his own family back to faith. He called the Eucharist his "highway to heaven." Blessed Carlo Acutis is the first millennial to be beatified by the Catholic Church.
In a special interview, his mother, Antonia Salzano, discusses his short life and eternal legacy with Montse Alvarado, President & COO at EWTN News. Alvarado asked about the impulse for Carlo's renowned sanctity. Antonia responded, "Carlos was not afraid of death, nor suffering, because he knew that everything in God has a meaning." More fundamentally, he understood, "It is for our salvation and if you offer yourself it is also for the salvation of many people. And it was customary for Carlos to be in the school of the Eucharist. Everything, for Carlo, found its center in the Eucharist. And so, Carlo made his first Holy Communion when he was 7 years old."
According to his mother, Blessed Carlo's motto regarding the Eucharist was, "To be always united with God, this is my life program." His mother said, "He started to go to Mass each day, to attend Eucharistic adoration each day, the daily Rosary, and also, the Bible. For Carlo, the Bible was like a compass."
The interview continued between Montse Alvarado and the mother of Blessed Carlo Acutis.
You mention that he made his first communion very young. He also started teaching catechism at age 11. What was that like?
Because he was, probably, a little bit a genius, especially for the computer, because when he was nine years old, he started to read and to study the book that we were going to buy at the Faculty of Engineers of Milan and at the Faculty of Computer Engineers. He had this gift, these kinds of skills, but he didn't use them because he wanted to be rich of doing app or what so ever. He wanted to use it because he understood the importance of the Internet, which has a fantastic evangelization potential. And the Internet had just started to and so he wanted, really, to be able with the skills to do things for the Church. And one of the things he did was a summa exhibition that are going all over the world, e specially the one on Eucharistic Miracle, that is going to all the continents, like China, that was translated in 21 languages, Japan, Africa, India, Latin America, Australia, Brazil, Europe, United States, many, many countries. We can see with one click, everywhere.
What was his life growing up like? I know, when we think about Saints; lives, we think of perfect lives. Were there difficulties for him?
Basically, of course, Carlo had a pure heart. So, he had no difficulties with his class, with his friends, because they respected him. He didn't have a critical behavior. He was very kind, very humble. And then, everybody else adored him, because he didn't really create difficult situations. Of course, the difficulty that each one of us had to face, the studies, the normal difficulties. But Carlo always faced this with Christ at the center.
Two years ago, in an interview, you told me that Carlos was your little savior. How did he affect your faith? Was it a moment when you had no faith?
With the birth of Carlo, everything changed. Carlo was very advanced. Three months, he was speaking. At age four, he was writing and reading. And I always said that he was running in front of time.
He was three years old and he wanted to be in front of the tabernacle, in front of the cross. And Carlo, why did I say that he was my savior? Because through Carlo, I understood that Jesus is present in the Blessed Sacrament, and in the sacrament. That the sacrament is the way by which the Trinity gives us grace. And Carlo, through Carlo, I have understood that the Eucharist is really so important.
And Carlo was the one who made me understand this. And I've always said that to understand that in the Blessed Sacrament, there is the real Presence, this was the discovery of my life.
We are so grateful for your time. Thank you so much, Mrs. Acutis.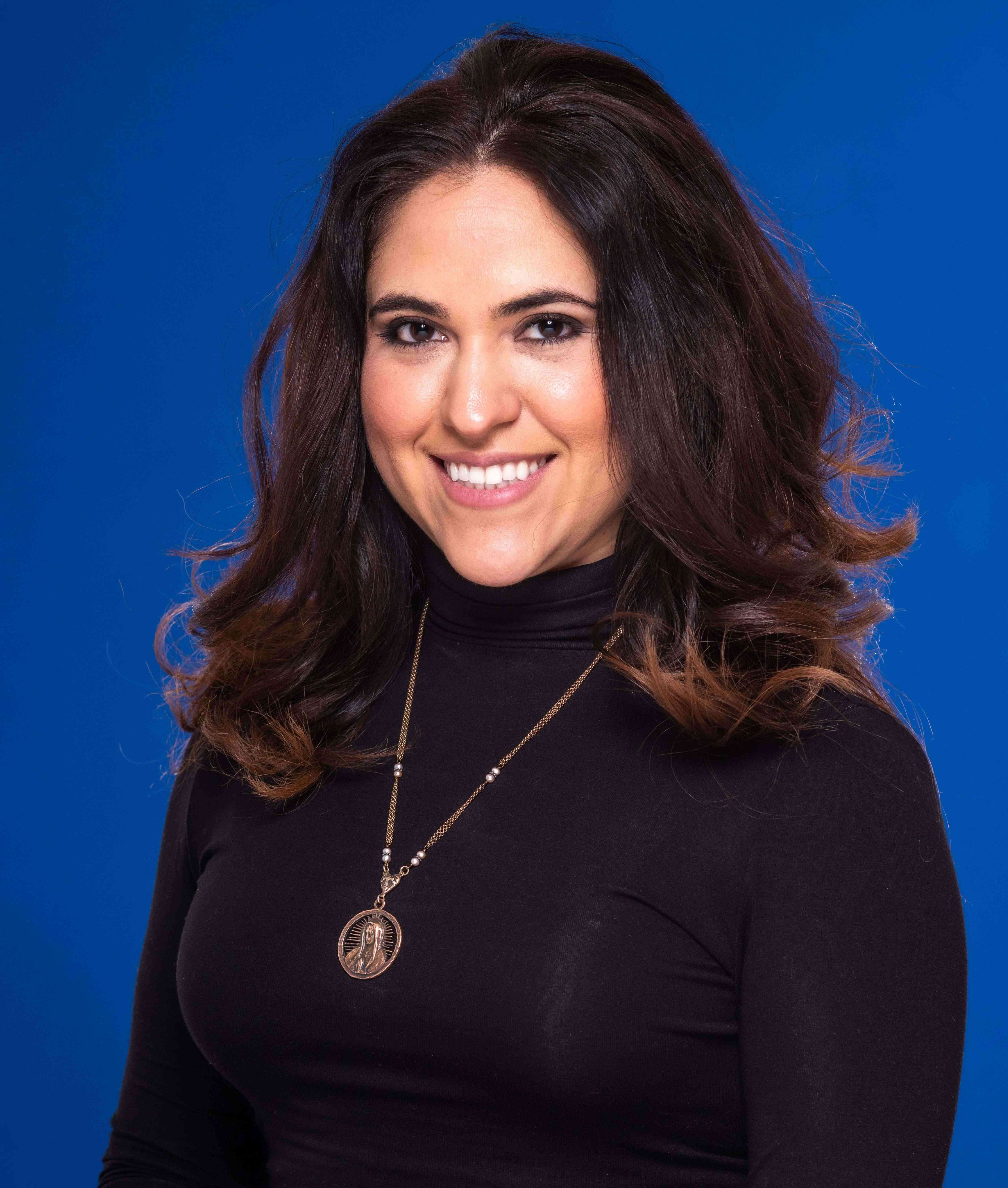 Montse Alvarado is the president and chief operating officer of EWTN News, overseeing EWTN's global news media platforms, which create content in seven languages. Its holdings include Catholic News Agency, the National Catholic Register, the ACI Group, ChurchPop, and a lineup of television and radio news programming in multiple languages. Profiled by the Wall Street Journal as "a defender of all religion, on the front lines of America's culture wars," Alvarado began her career at the Becket Fund—a renowned non-profit defending religious freedom as a human right at the Supreme Court—and rose to its leadership as VP & Executive Director over the span of 14 years of service. In that time, the team secured 12 victories at the Supreme Court on behalf of Little Sisters of the Poor, Muslim death-row prisoners, as well as Philadelphia Catholic Social Services. Montse has a Masters from the George Washington University and a B.A. from Florida International University. She served on the Montgomery County Commission for Women in Maryland and is currently a board member or advisor to: the Patients' Rights Action Fund; Speech First; the United States Conference of Catholic Bishops (USCCB) Religious Liberty Committee; the Council of Major Superiors of Women Religious (CMSWR); the GIVEN Institute; and the Acton Institute. The founding anchor of the weekly news program "EWTN News in Depth," Montse has been featured as a spokesperson on major television and radio networks. Born in Mexico City, she is fluent in Spanish and French.