Consistory 2023: Here's How the Sacred College is Transformed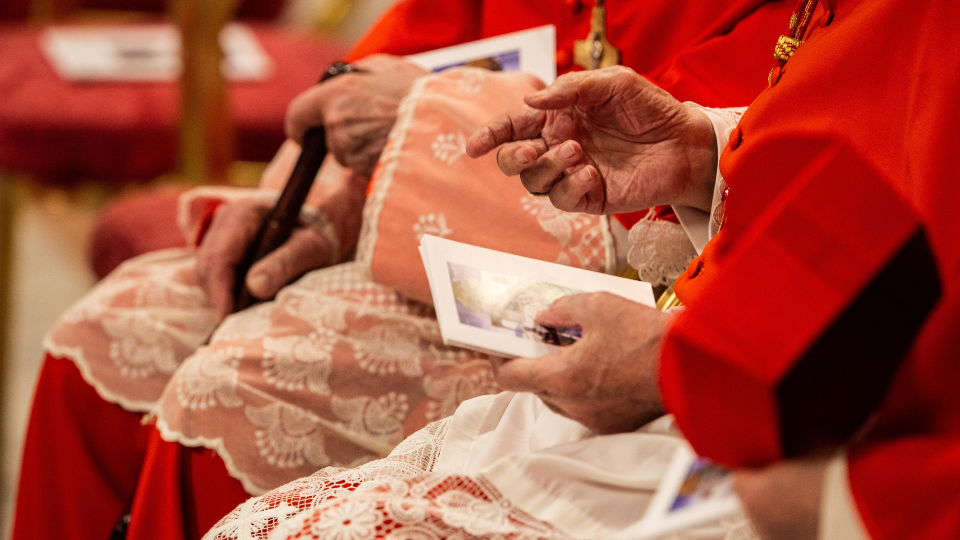 Consistory. Credit: Daniel Ibanez / EWTN Vatican
ACI Stampa / EWTN Vatican , 2023-07-09
Pope Francis announced the convening of his ninth consistory during today's Angelus, scheduled to take place on September 30. This consistory will witness the appointment of 21 new cardinals, with 18 granted voting rights in future conclaves.
Curial Officials Elevated to the Cardinalate
Among the curial officials elevated to the cardinalate are Archbishop Robert Francis Prevost, O.S.A., Prefect of the Congregation for Bishops; Archbishop Claudio Gugerotti, Prefect of the Congregation for the Oriental Churches; and Archbishop Víctor Manuel Fernandez, Prefect of the Congregation for the Doctrine of the Faith.
Apostolic Nuncios Elevated to the Cardinalate
Additionally, two Apostolic Nuncios have been named cardinals: Archbishop Emil Paul Tscherrig, Apostolic Nuncio to Italy, and Archbishop Christophe Pierre, Apostolic Nuncio to the United States.
Distinguished Prelates Heading Dioceses and Archdioceses
The list of new cardinals also includes distinguished prelates heading dioceses and archdioceses, such as Patriarch Pierbattista Pizzaballa, Latin Patriarch of Jerusalem; Archbishop Stephen Brislin, Archbishop of Cape Town; Archbishop Ángel Sixto Rossi, S.J., Archbishop of Córdoba; Archbishop Luis José Rueda Aparicio, Archbishop of Bogotá; Archbishop Grzegorz Rys, Archbishop of Łódź; Archbishop Stephen Ameyu Martin Mulla, Archbishop of Juba; Archbishop José Cobo Cano, Archbishop of Madrid; Archbishop Protase Rugambwa, Coadjutor Archbishop of Tabora; Bishop Sebastian Francis, Bishop of Penang; Bishop Stephen Chow Sau-Yan, S.J., Bishop of Hong Kong; Bishop François-Xavier Bustillo, Bishop of Ajaccio; and Bishop Américo Manuel Alves Aguiar, Auxiliary Bishop of Lisbon.
Moreover, Pope Francis has chosen to elevate Father Ángel Fernandez Artime, Rector Major of the Salesians, to the College of Cardinals.
Non-Voting Cardinals
Among the three non-voting cardinals are Archbishop Agostino Marchetto, former Apostolic Nuncio; Archbishop Diego Rafael Padron Sanchez, Emeritus Archbishop of Cumaná; and Father Luis Pascual Dri, Capuchin Friar and Confessor at the Shrine of Our Lady of Pompeii in Buenos Aires.
These new appointments exemplify Pope Francis's efforts to diversify and globalize the College of Cardinals, ensuring representation from various regions and backgrounds. With the addition of these 21 cardinals, the total number of cardinals in the College will reach 243.
Geographical Shift in Composition
Geographically, the composition of cardinals will shift as follows: Europe will have 115 cardinals, North America 27, South America 29, Asia 32, and Africa 27. Specifically, Italy will have 52 cardinals, Spain 15, France 8, Portugal 6, Poland 5, Switzerland 2, the United States 17, Argentina 7, Colombia 4, Venezuela 2, China 3, Malaysia 1, Tanzania 2, South Africa 2, and South Sudan 1.
The upcoming consistory on September 30 will mark a significant moment in the governance of the Church and further strengthen the College of Cardinals under the leadership of Pope Francis.
This article was originally published on ACI Stampa.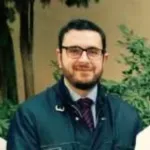 Journalist based in Rome. He worked for 'Area' Press Agency, dealing with internal politics, economics but above all with the Vatican. Accredited at the Press Office of the Holy See, professional journalist since 2008, he followed the conclaves of 2005 and 2013. Currently works for ACI Stampa, EWTN News agency in Italian. He is the author, together with his colleague Andrea Gagliarducci, of "La Quaresima della Chiesa", and "Benedetto XVI, a total Pope".