The Catholic Church and Spirituality in Mongolia: A Glimpse into a Minority Faith
EWTN Vatican Bureau, 2023-09-25
Buddhism stands as the predominant faith in Mongolia, with approximately 52 percent of the population adhering to it.
Shamanism, a belief system centered on communing with spirits and facilitating healing, also holds a significant place in the country's identity and culture. In stark contrast, Catholics constitute a minuscule fraction of the populace, making up less than one percent.
Over the past three decades, the Catholic Church has been gradually growing in Mongolia, though not without its challenges. Ulaanbaatar, the capital city, is home to half of Mongolia's population, approximately 1.3 million individuals.
It is in this bustling city that we find the Augustine Family, comprised Jaslaw and Siernarov, both university professors, along with their son and daughter. Despite being a minority within the country, they warmly extend Mongolian hospitality to us as devoted Catholics.

The majority of Mongolians view the Catholic Church with suspicion, perceiving it as a foreign religion. The country's sole cathedral, St. Peter and Paul's Church, stands as a solitary testament to the Catholic presence, and Father Sanjivav is one of only two Mongolian-born priests in Mongolia, alongside a group of 44 missionaries.
It's hoped that the visit of Pope Francis can uplift the small and transforms the broader perception of the Church here in Mongolia.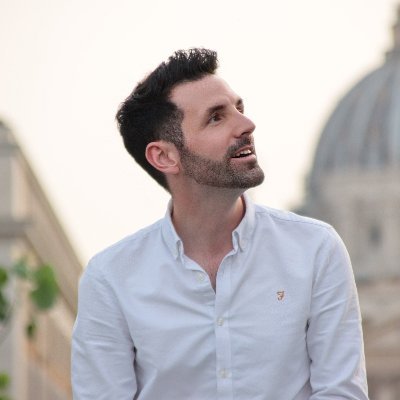 Originally from Ireland, Colm Flynn is a reporter for EWTN News based in Rome. He brings viewers all over the world as he reports on incredible human interest stories of how faith inspires people in their lives. At the Vatican he covers major papal events as well as other news from the Catholic Church.