Cardinal Zuppi in China: "Seeking Pathways to Peace"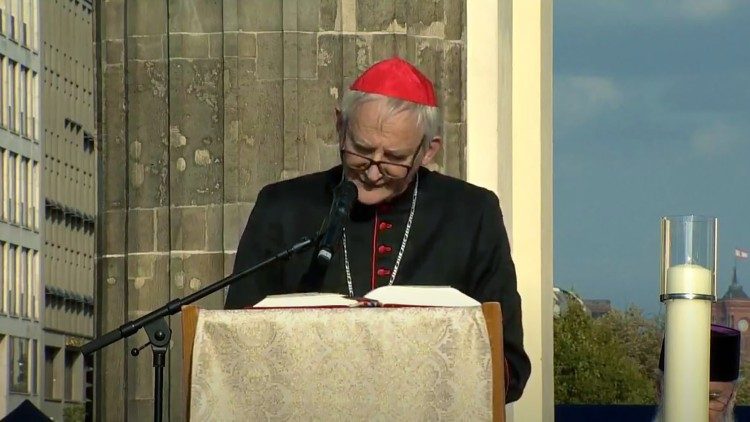 Cardinal Matteo Zuppi leads a prayer for peace in Berlin
ACI Stampa, 2023-09-15
Cardinal Matteo Maria Zuppi, Pope Francis' special envoy, recently embarked on a mission to China, engaging in significant discussions with Chinese officials. The Vatican Press Office has shed light on this diplomatic encounter.
During his visit, Cardinal Zuppi was welcomed at the Ministry of Foreign Affairs of the People's Republic of China by Mr. Li Hui, the Special Representative for Eurasian Affairs. The meeting, marked by an open and cordial atmosphere, focused on various pressing international concerns.
Primary among the topics discussed was the ongoing conflict in Ukraine and its severe consequences. Both parties emphasized the urgent need to unite efforts to foster dialogue and devise pathways toward achieving peace in the region. The Vatican's dedication to global peace and reconciliation was clearly evident in these discussions.
Moreover, the issue of food security was prominently addressed during the conversation. Optimism was expressed regarding the swift facilitation of grain exports, particularly to countries facing heightened food security risks. The shared goal is to ensure a stable and sustainable food supply.
This article was originally published on ACI Stampa.